1916 -
"The first blow has been struck and Ireland will get her freedom"
Tom Clarke
I thought it was really spectacular today. O'Connell St., The GPO, The Bridge, College Green all looked amazing. 120,000 people joined in and we were blessed with the fine weather.
I would describe it as just another Paddy's Day.. but without lots of drunk, messy people! Quite refreshing.
note:
(RTÉ video - Military parade)
&
(GPO ceremonial)
*realplayer
Anyway, some pics for you:
Thousands of Irish and other nationalities enjoying the sun on our fine bridge..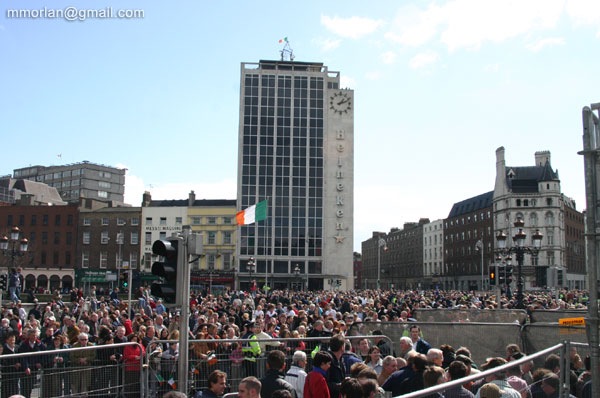 First lot of Irish army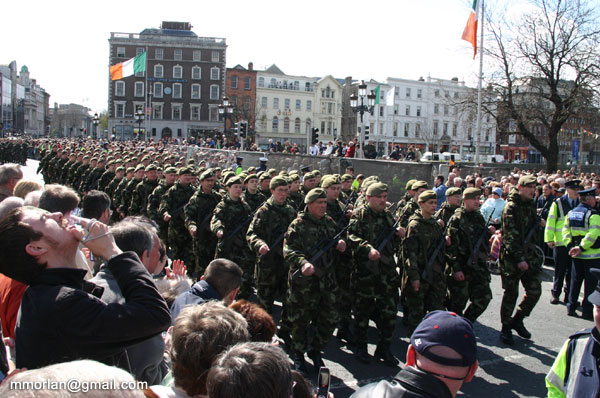 View towards GPO -
It was practically impossible to get a first-hand view of the GPO ceremonial. There were also hundreds of tri-colour wavers standing along the barricades on the east side of O'Connell Street - they got a bit of a raw deal to be honest as all the marching bands and army were on the west side of the street.
Irish Air Corps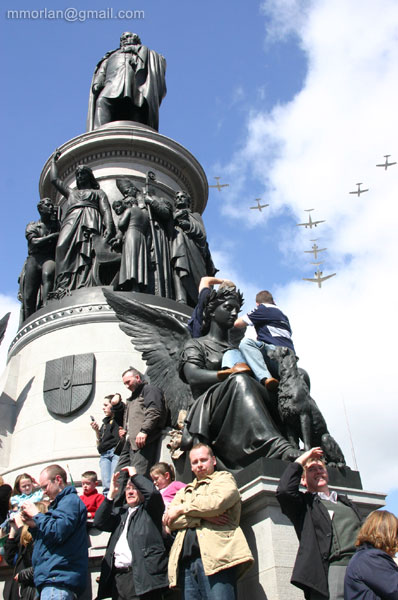 First lot of army vehicles roll through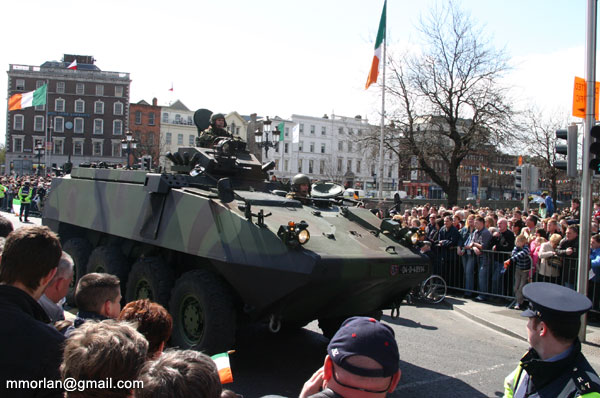 Irish Air Corps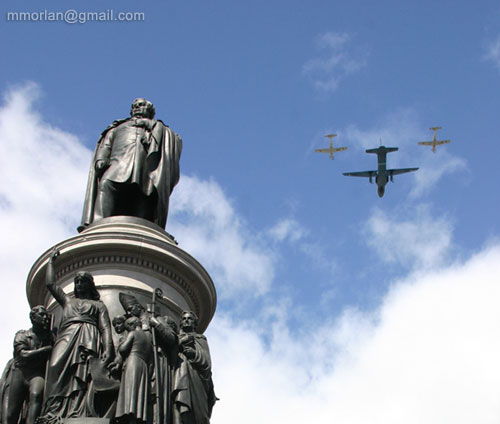 The monument looked fabulous today - extremely clean. The punters were hanging all over it!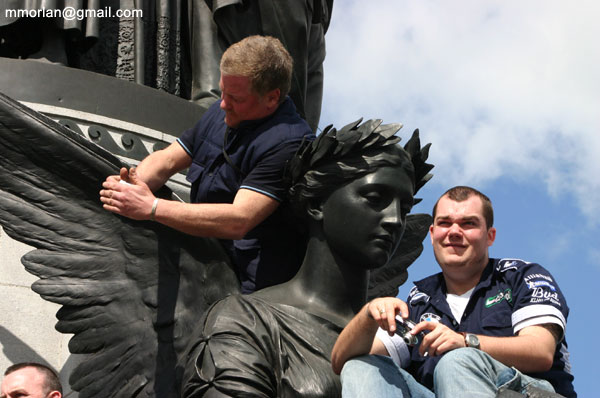 Irish Air Corps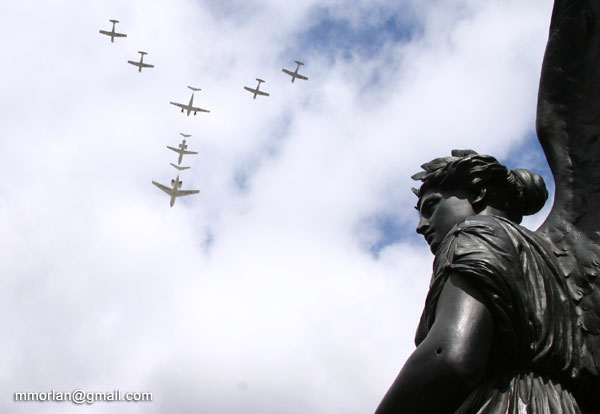 Typical Dublin aul'ones out for the craic!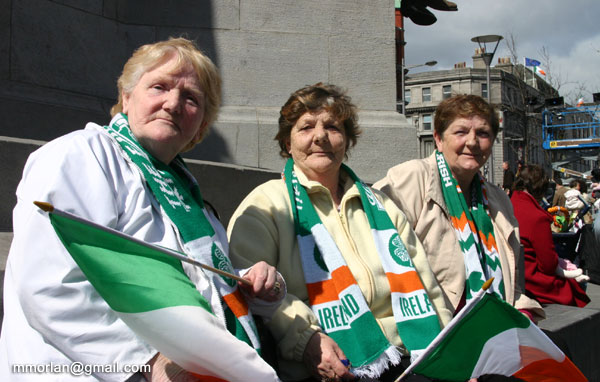 An Capall Síochána